Web Design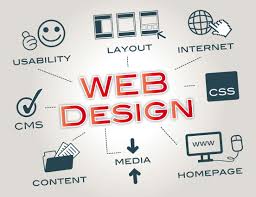 Your web design creates the first impression with your customers.  They will expect you to have a website where they can navigate with ease and quickly find information about your business. Your products or services you offer should be clearly displayed.
Getting your business online can provide new opportunities and benefits. There are many different ways to do business online, and it's a good idea to consider which ones might suit your business. The web design and architecture are very important considerations.
Depending on your products and your customers, you might plan to run your entire business online. You might also decide to provide just some of your services online.
Benefits of doing business online
You don't have to run your entire business over the internet to benefit from online business opportunities. Small businesses might only need an online presence to let customers know what they offer as products and services. Other businesses might use their website to conduct their entire business online.
The many benefits of online business include:
global access, 24 hours a day, 7 days a week
improved client service through greater flexibility
cost savings
faster delivery of products
increased professionalism
less paper waste
opportunities to manage your business from anywhere in the world.
Nearly everyone prefers to find out about products and services using Google searches. Your web design and rankings with Google is critical to your business success.
Online business opportunities
How you manage your business online will depend on the products or services you offer. You may be able to use the internet to:
run an online shop
manage your suppliers
communicate with your customers, and get their feedback on your business
offer services online
allow customers to make reservations or appointments online
manage your finances, such as online banking, taxes and employee payments
research competitors.
Future opportunities
Your business, as well as the variety of online tools available, is constantly changing and evolving. You must plan to have a website as soon you start operating. In today's world a website is a must have.
When you are planning the online aspects of your business, you should:
research your competitors and other businesses that use online tools
decide what aspects of online business will benefit your business
review your budget to work out what you can afford
familiarise yourself with any laws and regulations that will apply to your online business activities
consider your requirements, including what software you need and what types of computer equipment you need to run it
plan for risks, such as computer viruses, scams, data theft and loss of or damage to hardware
think about what training you or your staff might need
be realistic about the time and budget you will need to manage the online aspects of your business.