All apps start with an idea. Then there is a process to consider when converting your idea to an app and assessing the viability of the app. We can offer the experience you need to make your idea become a reality.
We don't want just to release your app to the App Store and then hope it is a success. We want to make it succeed, and with our structured analytical process the probability of success certainly increases. Call or email us for a  free consultation with our App Strategy Consultant, so you will be able to see how you can make your app a winner.
The main questions I get asked is about any App are;
COST OF an APP
The costs of apps are largely based on features, complexity, and platform.
Apps with back-end servers will almost always cost more.
Simple apps for one platform will start around $25,000.
More complex apps cost six figures.
Costs will also vary based on who builds it (e.g., offshore versus high-end agency).
Don't forget to budget for updates, marketing, your own salary, and other costs.
TIME TO DEVELOP  an APP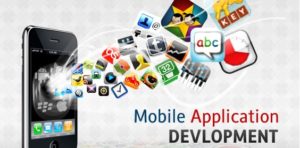 While it varies greatly, the general answer we provide to people asking us how long it takes to build an app is 3-6 months. That does not mean a first version of an app—a v1.0 app—can't be built faster than three months or that it won't take longer than six months. As with any creative undertaking though, there are many factors that can influence this timeline.
There are countless apps on the app stores that are unnecessarily complex, frustrating to use, created by amateurs, or just plain broken. In terms of real effort, these apps likely took weeks or at the very top end, a month or so to build.
Then, there are the apps that wow you. These are the apps that you use every day. They make your life better. They are fast. They are beautiful. They are intuitive. They do not crash and are mostly bug free. These take a "little longer" to create and develop.
We can develop a GREAT App for you that works really well and is beneficial to use.
CALL or EMAIL US for an obligation FREE discussion on your requirements.