Digital Marketing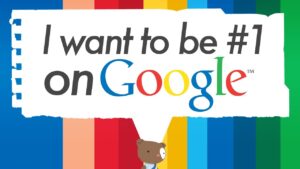 Your web design creates the first impression with your customers.  They will expect you to have a website where they can navigate with ease and quickly find information about your business. Your products or services you offer should be clearly displayed.
However NO BUSINESS can survive in this modern digital world without paying close attention to their online advertising using platforms such as Google Ads, Facebook and Instagram, as well as optimising other digital marketing initiatives.
We have the expertise to drive relevant traffic to your website and generate more sales or leads for you from your business marketing efforts online.
We can deliver a comprehensive digital marketing strategy for your business, including tracking and measuring key metrics combined with continual optimisation to improve cost per conversion and maximise your return on investment – regardless of whether you're targeting online sales or product/service enquiries.
Benefits of doing business online
You don't have to run your entire business over the internet to benefit from online business opportunities. Small businesses might only need an online presence to let customers know what they offer as products and services. Other businesses might use their website to conduct their entire business online.
The many benefits of online business include:
global access, 24 hours a day, 7 days a week
improved client service through greater flexibility
cost savings
faster delivery of products
increased professionalism
less paper waste
opportunities to manage your business from anywhere in the world.
Nearly everyone prefers to find out about products and services using Google searches. Your web design and rankings with Google is critical to your business success.
Online business opportunities
We are focused on three core attributes when determining any digital marketing strategy for any business that wants to grow its online presence and develop qualified sales or leads. The following elements are critical to any campaign.
Your Target Audience
The days of a blanketed approach to advertising like television commercials or radio ads are a thing of the past. Sending out a single broad message to a general audience is just wasting money. You can spend money portraying advertisements but if you don't have a target audience in mind you'll likely deliver your message to the wrong people resulting in a poor return on investment. We define your audience and focuses a digital marketing strategy specific to your target therefore reaching only those who are the most likely to become your customers.
Your Message
Crafting a relevant, engaging message that gets you business leads and sales is what we do. Our digital marketing specialists are very experienced, extremely creative and ready to promote your business with the precise message to ensure you optimum results.
Website Conversions
We can push traffic to your website through online advertising or other web marketing methods, but if your website is poorly designed, users will not bother to proceed or engage with your business. Evaluating and optimising your website will improve the conversion rate so this is another critical factor in the overall success of your campaign
Future opportunities
Your business, as well as the variety of online tools available, is constantly changing and evolving. You must plan to have a website as soon you start operating. In today's world a website is a must have.
When you are planning the online aspects of your business, you should:
research your competitors and other businesses that use online tools
decide what aspects of online business will benefit your business
review your budget to work out what you can afford
familiarise yourself with any laws and regulations that will apply to your online business activities
consider your requirements, including what software you need and what types of computer equipment you need to run it
plan for risks, such as computer viruses, scams, data theft and loss of or damage to hardware
think about what training you or your staff might need
be realistic about the time and budget you will need to manage the online aspects of your business.