Hosting and Service Plans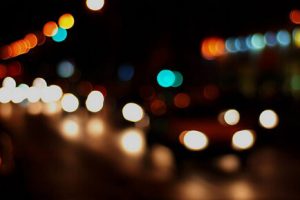 Whether you're just starting out, growing fast, or running a high traffic eCommerce site, our website hosting and service level plans offer the flexibility to choose what works best for your business.
When looking for a website hosting deals you don't want to find a cheap deal that comes with cheap service as part of the package! What you want is a VALUE for MONEY website host deal that deliver on performance, security, reliability and of course the professional support for your business.
We have flexible options available to our customers hence why our deals support the commonly available web development technologies. It is important to understand the type of web hosting you'll need, and most small businesses and individuals require a basic website deal for their website. Larger, more resource intensive business websites require more services and bandwidth and would be well suited to our other plans.
Our Most Popular Plans
1 – Basic Website
Our basic website plan is ideal for small website owners that want great performance on secure servers. Clients can always speak to a representative who will offer professional and easy to understand advice on your hosting queries.
Our servers are located here in Australia with a highly regarded and award winning ISP so the performance and security you need are guaranteed. You can upgrade the level of support and services we provide at any time. This is a benefit for you as your business grows and demand increases for your products and / or services.
Website Hosting
Email Hosting up to 5 email accounts
Free Set up
3 year contract
Fully supported
24 x 7 on line support ticket system
ANNUAL fee of $275 ex GST
Help Desk Access
2 – Small Business Package
Our small business package is designed with an emphasis towards servicing the needs of small business. The environment is safe and secure on high performance servers and includes support.
Every small business that runs an on line business needs the security and performance of adequate hosting and support levels and that's why we guarantee your up time with uninterrupted connectivity.
Website Hosting
Email Hosting up to 10 email accounts
Free Set Up
24 x 7 on line support ticket system
3 Year Contract
Fully supported
ANNUAL fee of $475 ex GST
Priority service for contractual clients
Help Desk Access
We typically bundle our Hosting, Support and SEO into one complete SERVICE PLAN for your specific requirements. All of our clients opt for this efficient and cost effective service that delivers on all elements of an online presence.
We have a number of other service plans available and would welcome the opportunity to discuss your needs. CONTACT US NOW!